CSI: Stranglehold - Online Escape Room
£

20.00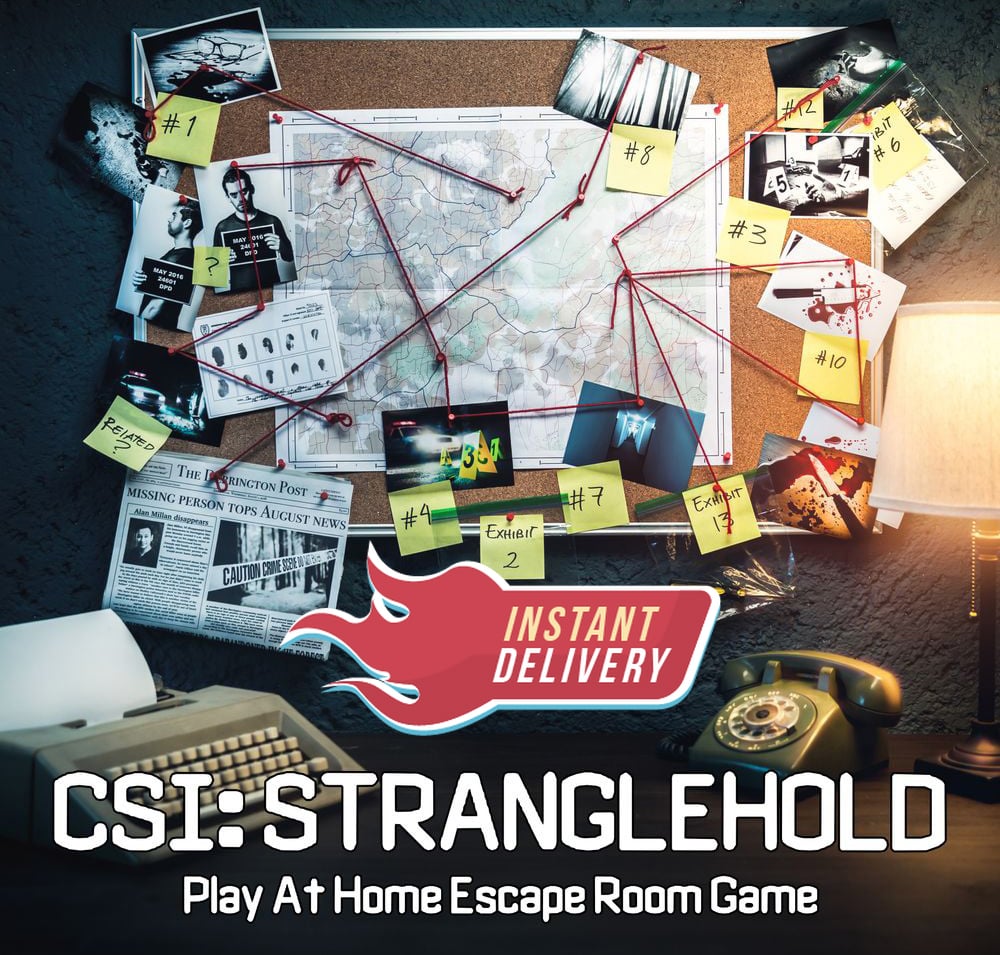 INSTANT DELIVERY NOW AVAILABLE
The price is for up to 8 players to play the game, this is the total cost. No extra payment required!
Online Murder Mystery Themed Escape Room Experience
Players - 1-8 (across one or multiple locations)
Age - 12+ if playing with family
Time - Approx 1-2 Hours
Difficulty - Medium Difficulty
Compatability - Laptop/PC is best, tablet and phone also suitable
This is a fantastic web-based game you can play at home, solo, or with a group. Includes audio, video, and visual files that are gradually unlocked as you solve your way through the exciting and fiendish puzzles to find the identity of the 'Eastside Strangler' before he chooses another victim.
With only 60 minutes on the clock, can you discover the identity of the killer and save lives? It's up to you and your team!
Once purchased you will receive an online link and login credentials and then you can play whenever you want 24/7.
Your team can then all log in from multiple locations and devices including Phone, Tablet, and PC to play.
Communication is recommended via Facetime, Whatsapp or Zoom
No printer required, just an internet connection!
QUICK FAQ:
1. No printer required!
2. Play on Laptop, tablet or phone
3. Play multiple times across multiple devices and locations across the world
4. Communicate with your team via Zoom, Facetime or Whatsapp
5. When you purchase you can play any time after, your code doesn't expire
6. Clues are available inside the game if you get stuck
7. No time limits, play till completion, not just 60 minutes!
8. The price is for the whole group, not per person
Please note - Some of the games have multiple audio sections which may not be suitable for those HOH or deaf
Some puzzles include the use colour which may cause difficulty to players with colour blindness.
Terms and conditions:
CSI: Stranglehold is a digitally delivered game and as such once delivered we will not offer refunds.
Please note - Due to peak periods Fri & Saturday 7-10pm you may experience some slowdown or downtime depending on your connection.
Share