Mainstage Mayhem - Family Online Escape Room
£

10.00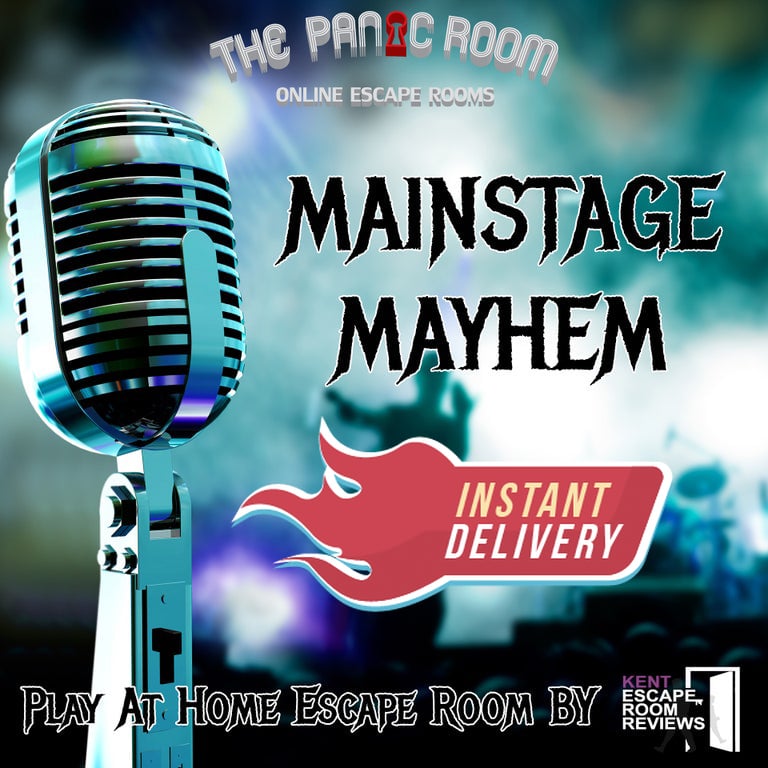 INSTANT DELIVERY NOW AVAILABLE
£10 GBP
$12.50 USD (approx based on current exchange rate)
€11.50 EURO (approx based on current exchange rate)
The price includes up to 6 players to play the game, this is the total cost. No extra payment required!
This is a fantastic web-based game you can play at home, solo, or with a group. Includes audio and visual files that are gradually unlocked as you try to keep the festival going!
Story:
The 'Not Dead Yet' festival was due to be the big smash hit of the year, however the production manager stole the money and locked away the kit!
Saturday is just around the corner, the show must go on! Solve the puzzles, work together as a team and get the festival back up and running.
Unlock the flight cases, set the sound, and open the front gates before the first band is due to start!
Players - 1-6
Age - 8+
Time - 1-2 hours
Difficulty - Low-Medium Difficulty
Devices - Laptop/Tablet/Phones
Please note that some phone users may struggle with displaying content, we, therefore, recommend using a device with a larger screen/resolution in order to play.
Communication is recommended via Facetime, Whatsapp or Zoom
No printer required, just an internet connection!
QUICK FAQ:
1. No printer required!
2. Play on Laptop, tablet or phone
3. Play multiple times across multiple devices and locations across the world
4. Communicate with your team via Zoom, Facetime or Whatsapp
5. When you purchase you can play any time after, your code doesn't expire
6. Clues are available inside the game if you get stuck
7. No time limits, play till completion, not just 60 minutes!
8. The price is for the whole group, not per person
Please note - Some of the games have multiple audio sections which may not be suitable for those HOH or deaf
Some puzzles include the use colour which may cause difficulty to players with colour blindness.
Terms and conditions:
Mainstage Mayhem is a digitally delivered game and as such once delivered we will not offer refunds.
Please note - Due to peak periods Fri & Saturday 7-10pm you may experience some slowdown or downtime depending on your connection.
Share