Mansion Impossible - Family Online Escape Room
£

10.00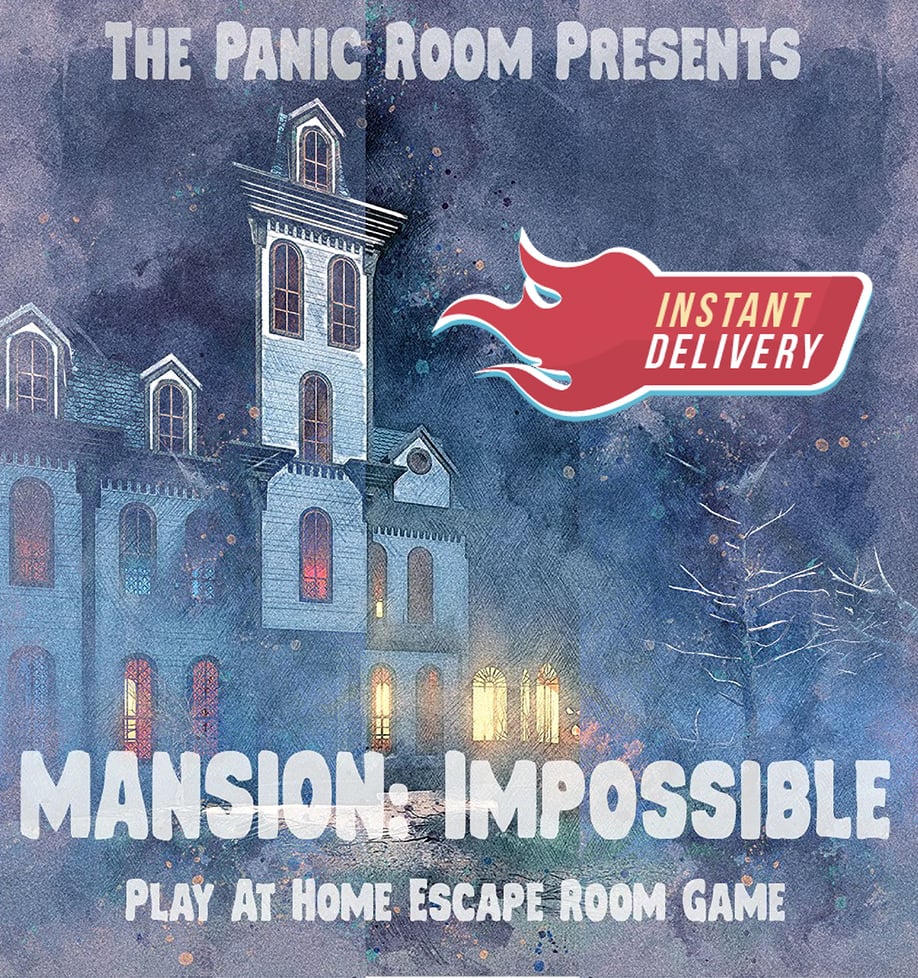 INSTANT DELIVERY NOW AVAILABLE
£10 GBP
$12.50 USD (approx based on current exchange rate)
€11.50 EURO (approx based on current exchange rate)
The price includes up to 6 players to play the game, this is the total cost. No extra payment required!
This mysterious family-friendly online escape room experience is now available! You can play at home, solo or with a group across multiple locations. Includes audio and visual files which are gradually unlocked as you solve your way through the mansion room by room,
Please note, this Family Friendly escape room contains elements suited towards younger children, but still presents challenges to adults as well!
Story:
Geoff the ghost has been stuck in this mansion for many many years, never being able to solve the mystery of what is keeping him inside. You have entered the mansion yourself and find that you too are now stuck and need to solve the puzzles and escape the mansion before midnight!
Explore the rooms within the mansion, piecing together the pieces of the mystery in this fantastic & fun, family adventure!
Players - 1-6
Age - Ages 6+ and great to be played as a family or group of friends
Time - 1-2 hours
Difficulty - Low-Medium Difficulty
Devices - Laptop
Please note that some phone or tablet users may struggle with displaying content, we, therefore, recommend using a computer device with a larger screen/resolution in order to play.
Communication is recommended via Facetime, Whatsapp or Zoom
No printer required, just an internet connection!
QUICK FAQ:
1. No printer required!
2. Play on Laptop, tablet or phone
3. Play multiple times across multiple devices and locations across the world
4. Communicate with your team via Zoom, Facetime or Whatsapp
5. When you purchase you can play any time after, your code doesn't expire
6. Clues are available inside the game if you get stuck
7. No time limits, play till completion, not just 60 minutes!
8. The price is for the whole group, not per person
Please note - Some of the games have multiple audio sections which may not be suitable for those HOH or deaf
Some puzzles include the use colour which may cause difficulty to players with colour blindness.
Terms and conditions:
Mansion Impossible is a digitally delivered game and as such once delivered we will not offer refunds.
Please note - Due to peak periods Fri & Saturday 7-10pm you may experience some slowdown or downtime depending on your connection.
Share